Hi, I'm Christina. As someone who is a passionate animal shelter and rescue volunteer, working as a dog walker and pet sitting is a natural fit for me. I started Woofs & Whiskers Pet Care as a way to accent my education in behavioral science and communication and my love for animals. I have a Master's Degree in Clinical Psychology from LaSalle University and a Bachelor's Degree in Psychology from Penn State University. I had fostered dogs and cats for several years prior, and also have my own pets so I know what is important to pet owners. My business started with pets that I had previously fostered, whose adoptive parents needed a pet sitter, and grew from there. I'm also a freelance writer, reviewing ecofriendly products on my blog, Instagram, and Facebook pages.
I've loved animals since childhood, and was often asked as a teenager to pet sit the animals of neighbors while they were on vacation. I cared for birds, rabbits, gerbils, hamsters, mice, ferrets, various reptiles, dogs and cats. Animal rescue and education, spay and neuter and pet nutrition are very important topics to me. I also sew & bake, and make pet collars, toys, treats, and lots more. My husband, Tony joined me in 2014 and helps out when he's not too busy with his FT day job. We share the same positive reinforcement philosophy, which is so important to us. Our lives truly revolve around animals and we wouldn't have it any other way. We added a human baby, Anthony, in December 2016 to our family, and he absolutely loves animals too!
Lucy and Ricky are our very bonded dachshunds. Adopted separately, they're now completely inseparable! Ricky had back surgery for IVDD January 2011, a cause I'm now actively educating others about. They're my babies, and I'm very specific about their homemade diet. (Ricky passed at 9 years old in early 2017, due to a brain tumor and will forever be in our hearts.)
Honey was added to our family Christmas 2013, one of the most special Christmas gifts from Tony I have ever received. Adopted from a family who didn't want her anymore, she's a dachshund (possibly mixed with min pin?) with the very typical dachshund spitfire personality. She is cuddly and very loving, adores Molly & Lucy and is very lucky Jax and Archer are tolerant, laid back cats.
Molly is 3rd addition, adopted through Harley's Haven Dog Rescue Christmas 2014. She is Honey's partner in crime and the sweetest, tiniest mini-dachshund I have ever met.
Archer was adopted from Pawsibilities rescue in the Spring of 2014, already about a year old. He's kind of a hot mess, and not very smart, but we love him all the same.
Our Stanley boy, named after my grandfather is our most recent adoption in September 2017, through the amazing folks at the rescue I help plan and donate fundraiser items for: Get A Long Dachshund Rescue. He has gotten along with everyone so well, you might think he's always lived with us!
We are excited to meet your pets and look forward to caring for them in the future!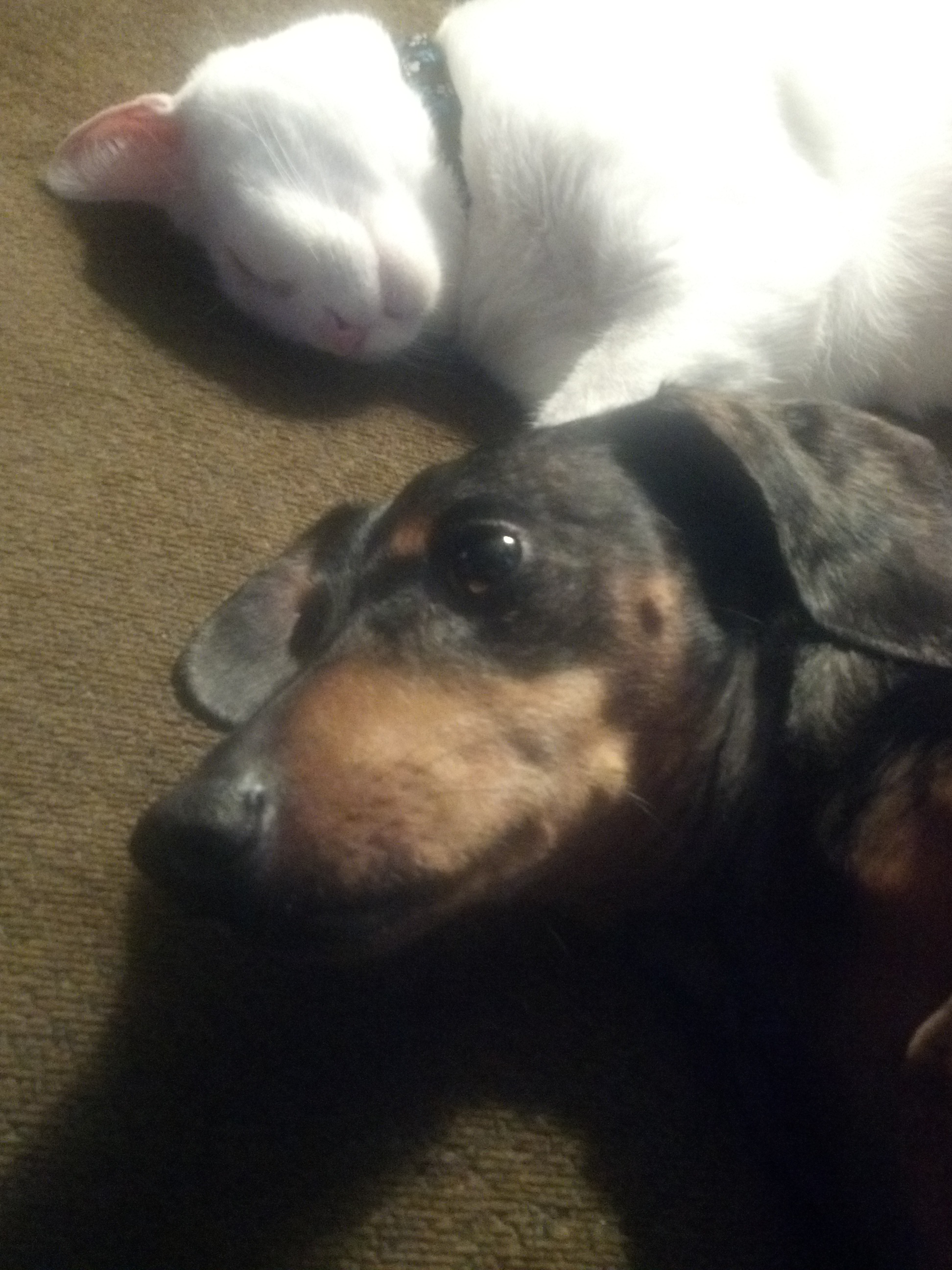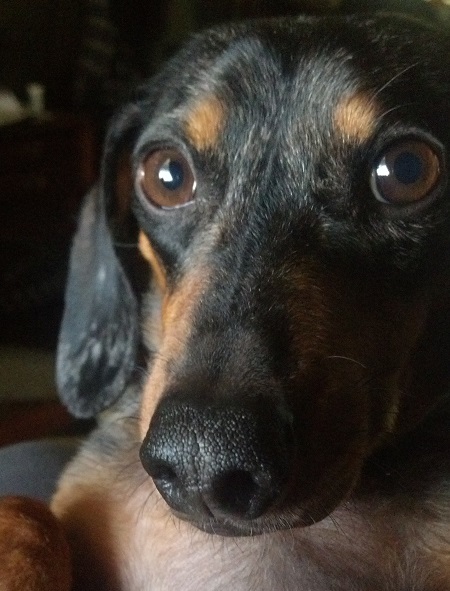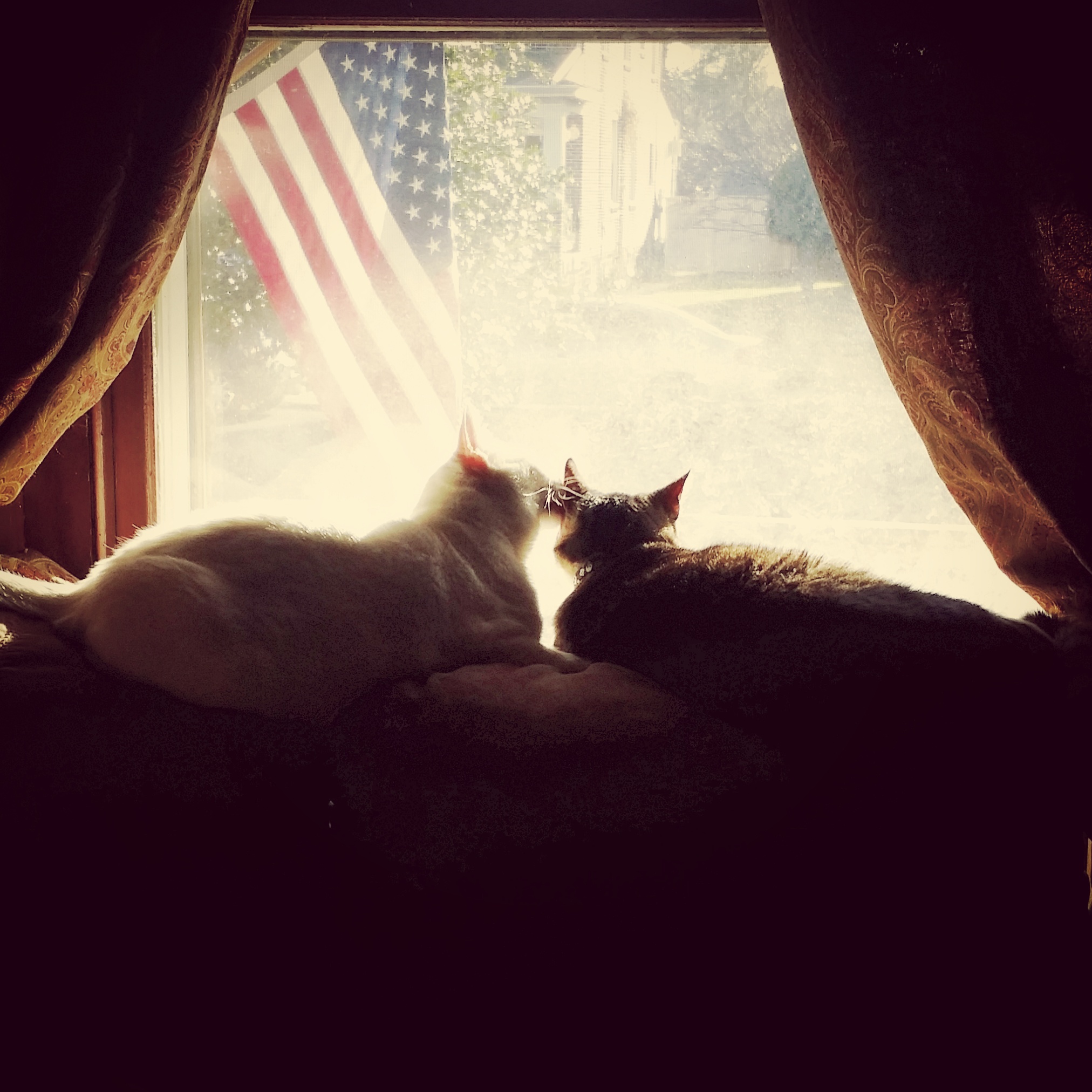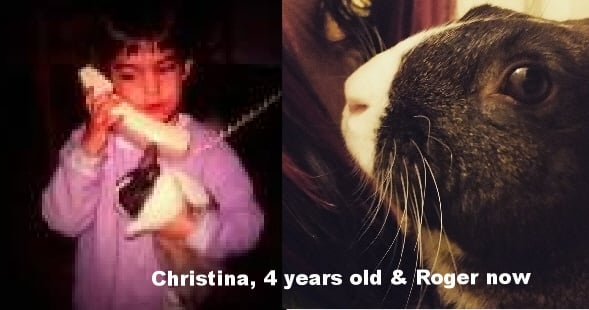 Christina and Tony's pets & friends